Houston Pool/Spa Service Company Directory
Alamo Pool
Betania Whittle 281-491-1641

Aquatic Specialists, Inc.
Anaton Frapps 409-741-6574



Aqua Pool Pro
Jeff Blankenburg 713-206-8910



Aquarian Pool & Spa
Carmine Heitz 713-478-7384

Aquatic Dimensions
Clark Collier 409-892-9120

Aqua Tek
James Chesson 281-463-2782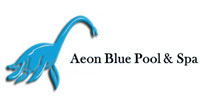 Brett Dawson 281-724-9650
Count on the staff at Aeon Blue Pool & Spa to provide you with the best pool cleaning experience. Start enjoying your swimming pool more and eliminate your concerns about pool maintenance and repairs.
If you have an ugly pool, be it green or badly worn, we can fix it. As Certified Pool Operators (CPO), all our Service Technicians have the knowledge and experience to provide safe and consistent pool maintenance.
Call us for a free evaluation and estimate of your swimming pool needs - we look forward to making you our number one priority!
Service Areas:
League City
Friendswood
Clear Lake
Seabrook
Kemah and surrounding areas

Bayou City Pools
Joseph Robinson 713-446-3896

Big State Pools LLC
David Harling 281-256-7886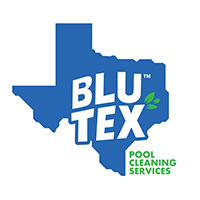 Carl Spinnler 713-302-6063

Brookside Pool Service
Randolph and Rick Brooks 281-498-2147


 C & G Pool Service
Greg Gibson 713-248-1385



Clear Blue Pools
Stephen Titone 281-773-8643



Cleanwater Pool Service
Edward Mack 281-362-758



Clear Water Pool Repair
Brian Caudle 281-345-9656
Office email: Dottie Moore cwpoolrepair@gmail.com
Brian: briancaudle@clearwaterpoolrepair.com
Clear Water Pool Repair was established by Brian Caudle in January 2003.
Brian worked as a Swimming Pool construction supervisor for 20 years prior to starting his own service company.
We service Katy, West Houston, and surrounding areas.
TICL #239
R.A.I.L #214079

Competition Pools
Brad Durchholz 281-955-8114


832-250-6858
We service League City, Dickinson, Texas City and Galveston

Cypress Pool Service
Sterling Jones 281-256-6630

DJS Unlimited Pool Service
Donnie Jones 832-275-0612




Dr. Pool
Jason W. Jenny 281-996-0224
We are a family owned and operated, full- service pool and spa company specializing in maintenance, renovations, equipment sales, installation, and repair. Our owner, Jason Jenny, has had over 14 years experience in the pool, spa and plumbing industries. We want you to enjoy your experience with us, so our main goal is providing our customers with high quality service at a fair price.
We currently service the following areas and cities:
Galveston Island
Tiki Island
Bayou Vista
Hitchcock
Lamarque
Santa Fe
Alvin
Texas City
Dickinson
San Leon
Bacliff
Seabrook
Kemah
League City
Webster
Nassau Bay
El Lago
Friendswood
Pearland
Clear Lake / South East Houston


William Esposito 281-213-9991
We have been taking care of customers under our family name for over 20 years, since 1995. We offer just about everything for your pool needs whether you're looking for the best advice anywhere or needing quality work done. From new pool construction to smaller remodels and renovations of plaster, tile and coping, to weekly cleaning services and all repairs. We install and repair all types of equipment such as pumps, filters, heaters, cleaners, and even slides. You can trust that we are fully insured, trained and licensed and our advice is second to none because we care about you. Read more about: Expert Pool Remodeling and Repairs
New Pool Construction
Reliable Weekly Pool Cleaning Services
We offer just about everything for your pool needs. New pool construction and renovation, service and repairs, and installation of all types of equipment such as pumps, filters, heaters, cleaners, and slides.
We specialize in swimming pool remodels, repairs, leak detection, construction consultation and weekly cleanings in Greater Houston, Cypress, Katy, and all surrounding areas.


Duncans Pool & Spa Service
Duncan Darlin 281-859-3474
David Potts 832-840-0887
Our goal is to give each of our clients the most outstanding service possible. We really want you to have the Freedom to ENJOY YOUR POOL!
It's hard to enjoy it when every time you want to jump in or lay in the sun next to it, you look at it and think "I don't want to spend time cleaning it now," but if you let us keep it clean you can really enjoy it when you have the chance.
FREE FROM THE MAINTENANCE; FREE TO ENJOY YOUR POOL
Our Weekly Service includes:
- Test pH, chlorine, total alkalinity levels (and salt if you have a salt pool)
- Add required chemicals to water to maintain proper levels
- (Monthly: test TDS, Calcium hardness, and CYA)
- Clean all skimmer baskets, and pump strainer basket
- Brush pool walls, steps, and spa
- Net debris from pool floor
- Make sure equipment is in good working order
- Backwash sand and D.E. filters as needed (full service only)
- Skim leaves and debris from water surface (full service only)
- Vacuum pool bottom as necessary (full service only)
YOU WILL BE FREE FROM ALL OF THESE THINGS
And enjoying your refreshing sparkling pool!
We will also educate you about various aspects of your pool and equipment that you want to know about, being informed will allow you to make informed decisions. Hopefully, you will find a lot of useful information on our site. We pay great attention to the quality of our products and services. You can find detailed information about our products and services online or contact our service technician with any question.
TICL #807


Ken E. Garrett 713-855-7000
Does your vinyl pool liner have holes, splits or bubbles? Garrett Vinyl Pools specializes in repair and replacement of in-ground vinyl pool liners. Since 1978 we have provided the expertise to repair and replace vinyl pool liners in the Houston area. Are you looking to replace an old vinyl pool liner? Garrett Vinyl Pools Inc. has been helping Houston area pool owners repair and replace their vinyl pool liners since 1978. Contact us today to get an estimate.



Franks Pool Service
Frank Maier 281-579-2462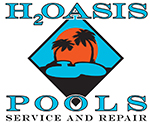 David Howard 832-689-5636

H2Oasis Pools is a premier pool and spa renovations and remodeling company that offers repair and cleaning services in the greater Houston area. Our team has more than 20 years of experience and is ready to help you with your pool and spa needs.



Houston Pool Boys
Kris Burrett 832-429-6327


 Integrity Pool Repair & Service
Tom and Ann Chapman 281-464-7111
Integrity Pool Repair specializes in swimming pool leak detection. We also offer all types of swimming pool repair, equipment installation and pool remodeling. Our basic service area is Southeast Houston (South Belt, including Sagemont, Ellington, Clear Lake, League City, Webster, South Houston, Pasadena, Deer Park, Friendswood, Pearland, and the surrounding communities). However, we do service other areas, depending on your needs. We are family owned and operated with over 20 years of experience. We are licensed (Residential Appliance Installer Contractor License Number 456) and insured.
Our services include, but are not limited to:
Pool Leak Detection and Repairs (Our Specialty)
Let our trained leak-detection technicians (certified divers) with electronic leak-locating equipment find and repair your swimming pool leak .Save $ on water bills and chemicals.
Equipment Repair and Installation
Pool Remodeling (Tile, Plaster, Coping & More)
Let us provide an estimate to update your pool. Financing available: http://www.swimmingpool.com/lending-club
Skimmer Replacements
Remove and replace existing skimmers
Slide and Handrail Installations
Install Pool Slides or Safety Handrails to aid in getting in and out of your pool or spa
Salt System Installations
Replaces chlorine tab systems and reduces chemical cost. Softer water and less harsh on pool, skin, and clothes.
Some of our other services include:
Mastic installation (caulking between coping and deck)—slows down erosion under pool deck
Filter cleaning and sand replacement in sand filters
Pool School - one on one instruction at your pool side
TICL #456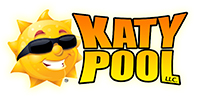 Katy's Best Source for Pool Repairs
We are experts at fixing pumps, motors, LED lights and installing heaters. If it's broke, call us so you can get back to enjoying your investment.
David Semmel 832-788-7665
Katy Pool LLC is a local and family-owned business specializing in custom swimming pool construction, remodeling and servicing in the Katy area. With an MBA from Rice University and extensive experience in the pool construction and maintenance industry, David Semmel started the business in 2003 to fill a gap in the Katy market. He saw a need for a local, trustworthy and reliable custom pool builder that offers consistent quality and exceptional, customer-centered service. These core values have guided the growth of Katy Pool ever since, establishing its reputation within the community as the Katy custom pool builder homeowners can trust. Led by an uncommon commitment to personal service, a professional accountability within the community and David's 19 years of pool industry experience, Katy Pool has built a strong, referral based business while maintaining a flawless record with the Better Business Bureau.
Certifications and Affiliations
Our crew keeps busy with on-going education, manufacturer training, and regular pool and spa shows to ensure that they remain the best in their field, staying on top of the latest technology and industry trends. We maintain a wide range of certifications, licensing and industry affiliations so you can be assured that you're working with true professionals.
Licensed Residential Appliance Installation Contractor ( #227700)
Licensed Texas Installers Contractors License (TICL #344)
Certified Pool Operator (CPO)
Certification in Water Chemistry from the Independent Pool and Spa Service Association (IPSSA)
Member of the Association of Pool and Spa Professionals (APSP)
Looking Out for Your Little Swimmers
Our commitment to the Katy community reaches beyond business. As part of an ongoing initiative to reduce water related injuries and drownings, Katy Pool sponsors several kid's water safety events throughout Katy. Call us today for information on upcoming events or to arrange an event in your area.

TICL# 344
"Regulated by The Texas Department of Licensing and Regulation, P. O. Box 12157, Austin, Texas 78711, 1-800-803-9202, 512-463-6599; website: www.license.state.tx.us/complaints. TDLR regulation limited to electrical work only."


Lupers Pool Service
Thomas Luper 713-894-0425

Mack Pools
Edward Mack 281-362-7558

M A E The Pool Magician
Marco Espinoza 281-541-2016

Mirror Image Aquatics
Troy Bowzer 281-849-7665




Jeff and Susan Manning 713-812-9098



NIX Pool Service
Nick Verburgt 832-549-7507



Carlet Norris or Bryan Norris 713-234-7649
Serving Sugar Land, Fort Bend County and surrounding areas.
At Norris Pools we pride ourselves on high quality work with exceptional customer service for each and every one of our clients.
Our family business operates on the fundamental principals of honesty, reliability and an unsurpassed value in all of our pool cleaning and maintenance programs. These "Old Fashioned Values" have resulted in an exceptional customer referral program which keeps our family business growing. Your satisfaction will always be our top priority!
We strive daily to be the "BEST" pool service company in Sugar Land, and throughout our area of operation. To prove it, we are offering our premium pool cleaning service (Gold Package) for one month, 20% off! Give us the opportunity to clean your swimming pool and we will prove why we are the best pool cleaning and service company around.

Pat and Dad's Pool Service
Patrick Ramsey 281-923-6755



Pauley Pools & Spas
Mark Pauley 281-489-3117



Pinelock Swimming Pool Service
Vincent Griffin 713-875-7890

Pool Plus
John Prosser 832-278-7299

Pool Master
James Flores 281-853-6910



Pool Maxx
Bill Williams 832-549-6682

Pool Pro Pool Service
Stan Davis 713-540-0054


Poolworx
Joseph MacDonald 832-452-8295



Princess Pools
James Schultz 713-703-1688



Reflection Pool Inc.
Randy Peterson 713-467-7770

Rychlik Pool Services
Kevin Rychlik 832-549-6682

Southwest Poolscapes LLC
Travis Fojtik 281-650-4479


 
Douglas Dinkins 281-531-8757
We repair and service any make or model of spa, whether originally purchased from us or not. With more than 30 years of experience repairing spas, if it's broken, we can fix it.
Our technicians are highly experienced and dedicated to getting your spa back in tip-top shape as quickly as possible.
Regular maintenance and servicing is vital to ensure you, your family and friends get the best results from your spa.
TYPES OF SERVICES
Spa & Hot Tub Repair
Pool Repair
Whirlpool Baths Repair
Steam Unit & Sauna Repair
Installations
Relocation & Moving
Spa Covers
Fountains
Waterfalls
Ponds
Chemicals
Parts
TICL #443
R.A.I.L  #234994



Sparkling Blue Pools
Steven Mackey 281-755-1195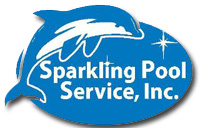 David Queen  281-807-5442
We are a small, family owned company operating out of NW Houston that prides itself on customer service. I have a degree in Mechanical Engineer and my wife Suzanne, has an MBA. With these mechanical and administrative backgrounds, we provide a strong and unique management team. We make ourselves very easy to reach by email or phone during business hours and often times beyond. If you have an issue, we will take care of it right away and our promise is that we will be on your property within 1 business day of your notice of a critical issue.
We provide pool service for Memorial, The Heights, Bellaire, West U, NW Houston, Cypress and SW Spring. This service includes weekly cleaning and cleaning chemicals for starts. We come to your house on the same day of every week and clean the skimmer and pump baskets as well as the cleaner bag, vacuum and brush the pool, check and treat chemicals, and check the equipment for leaks and malfunction.
Introducing Pool Trac! You receive an email stating the condition of the chemicals upon our arrival, what we added to correct them, we also note any issues with the equipment and tell you how long to stay out of the pool based on chemicals added. The email also includes a before and after photo as well as a photo of any broken items we replaced. Filter cleans and repairs are extra and we do all repair work ourselves.
We are proud to boast an A+ rating with the BBB and are members of the Independent Pool and Spa Service Association (IPSSA) which is a well-respected national pool service organization where I serve as Vice-President.
Thank you for considering Sparkling Pool Service, we look forward to hearing from you.

Splash Services
Lee Parks Pitcock 281-433-5337



Star Gaeckler 281-997-7665
Established in 2005, family owned and operated
We provide pool maintenance, repair, and new equipment installation to many satisfied customers throughout our service area. We also provide equiptment and chemical sales.
We provide service to the following areas in Texas:
Alvin, Friendswood, Manvel, Pearland, Parts of Houston, Parts of Santa Fe, and Parts of League City.
​
Member of IPSSA (International Pool and Spa Service Association)- where we attend monthly informational meetings to keep updated in the industry
​
We are fully insured and are state licensed to do electrical work on pool equipment
We appreciate the opportunity to serve you.

Lisa Martens  281-331-7665

Maintenance, repairs, manufacturer warranty representative for all major brands.
GREATER HOUSTON & SURROUNDING AREA SWIMMING POOL MAINTENANCE & POOL REPAIR
Stearns Pools & Spas, Inc. has over 25 years experience in the pool industry serving Southwest Houston, Ft. Bend County, Friendswood Pearland, Clearlake, League City and Northeast Brazoria County areas. We specialize in pool and spa maintenance, repair and consulting to keep your pool healthy and beautiful. Our trained, licensed, certified pool technicians have the knowledge and expertise to handle most pool or spa problems.
​
VISIT US FOR:
Pool Maintenance – includes full maintenance services, water chemistry and more!
Pool Repairs – all equipment repairs & replacements - heaters, filters, pumps, controllers, automatic pool cleaners, salt systems, valves, lights, drain & cleans, leaks, plumbing, etc.
Equipment Manufacturer & Home Warranty Affiliates – We are a local manufacturer warranty representatives for most fine pool / in-ground spa brands, and proudly represent many home warranty companies.
Our friendly and professional staff is here to answer any questions you may have about our company or our services. We are the go-to station in your area for warranty needs including many nationwide home warranty providers. We genuinely care about our customers! ​
TICL #360

Superior Leak Detection
Randy Evenson 281-252-4233

Superior Pool & Spa
Nick Casserly 281-363-0248
TICL # 401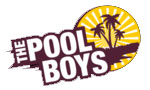 Zachary Nicklas 832-473-5715
The Pool Boys started in early 2011 when Justin Morehead and Zac Nicklas joined forces to service pools in League City and the Greater Houston area. Prior, both Justin and Zac had worked for pool companies doing maintenance and repairs. The idea behind the creation of The Pool Boys was to bring better business into the pool industry. This meaning not only a better quality of work, but a better quality of customer interaction and trust.
The Pool Boys pride themselves on the relationships that they build with their customers, giving their customers a company that they can rely on. Since the beginning there have been goals to grow and build a solid foundation.
Fast forward 5 years and The Pool Boys have grown into a dependable pool equipment repair and service company and have now opened their first retail location to provide the same great customer service over the counter.
Visit us at our new League City location:
The Pool Boys
400 Hobbs Rd. #105
League CIty, TX 77573

 The Pool Butler
Tony Butler 281-342-6330


Jim Jacobsmeyer 281-787-6116

Ultima Pool Service
James Warner 713-825-4660


Russell Lavigne 713-204-0126

Warner Pool Service
Danny Warner 713-781-1534